Most of us rank 'getting healthy' as one of our top goals for this year and it's not a bad goal to have; personal health and improvement should always be your number one priority! We only get one body and it's up to us to treat it right.
After ringing in the new year, January marks an influx of gym memberships, the optimism of beginning new cleanses and detoxes, and changing up our grocery lists. I'm not one for crazy diets or insane, and might I mention unrealistic, fitness regimens - it's just not my style of fitness.
Which brings me to the topic of my post today. Fitness goals can look different for different people. For me, fitness needs to be more than just lifting weights. It's important to fit in a whole body workout and cardio is a great way to do just that. Now, I don't consider myself to be a runner nor do I find that high or release from running that avid runners seem to feel, which makes me a bit jealous. I wish I fell in love with running but it can be described more as a love-hate relationship and here's why...
There are many aspects that I LOVE about running:
It makes my whole body feel good
Completing a running event makes me feel challenged and accomplished
Running with friends makes the experience that much more fun
The running community is so welcoming and nice - even to beginners
It teaches you to care for your body by stressing the importance of stretching, nutrition, and wearing the correct shoes
There's a plethora of fun-themed running events all around the country
Philip and I competing the
Rock & Roll DC Half-Marathon
Getting ready for my school's Turkey Trot 5K
Cosmic Run 5K with a girlfriend
But there's also things that make me HATE running too:
It's hard to get back into the groove after a running hiatus
I hate running in the cold
You have to train for months to get your body in shape for a running event
Quality running shoes are expensive
You have to dedicate time and the energy to go for a good run
It's easy to beat yourself up for a poor run day
With all of that being said, here are a few tips that I've been using to get my non-runner butt excited about running! Keep in mind that this guide is solely based on my own running experience and I don't claim to have the best approach - but it's something that works for me and I hope those who feel the same way about running as I do can find some inspiration. So here we go!
Set the right goal and expectations for yourself.
This seems to be pretty standard and self-explanatory. The first step to beginning anything new or something you're not particularly good at is setting the right goal for yourself and understand that running is something you build your body up to. So don't expect to run 5 miles your first day and not feel like complete crap or end up hurting something. It's worth it to begin slow and steady!
Break up running and walking during your runs.
Don't expect to run a full 5K and run the whole time. It's not going to happen. Or maybe you did on that really good day...but that good day was weeks ago. One of my favorite apps to use when building up my endurance and stamina is C25K. It's a weekly running plan that prompts you during your run for a warm up, when you should switch from your run/walk, and a cool down. Run time is about 30 minutes and is meant to get you out there 3x a week. Each week trains you so that your walking time is shorter and you're running longer distances. I personally love this app and keeps me motivated.
Get outside!
One aspect to running that makes it more enjoyable is doing it outside and only training indoors minimally. I've found that I have much better runs when I'm outdoors and I have a scenery to look at and not just that sweaty man on the treadmill in front of you (you know what I mean!).
Sign up for a running event to keep you motivated.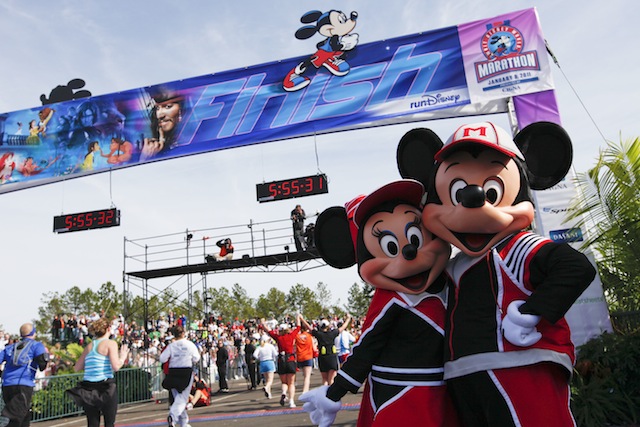 One thing that works for me personally is staying motivated by having a running goal to work towards. This could mean a local 5K or 10K, a fun run in your community, training to complete your first half or full marathon, or even challenge events such as the Spartan Race or Tough Mudder. I loved that my first half-marathon was the Princess Half-Marathon. It was so much fun and you can't get better than running through the Magic Kingdom and have Mickey and Minnie greet you at the finish line.
Tip: Check out your local running store because they almost always have a community board full of local running events or clubs you can join in your area.
Sleep and nutrition matter more than you think.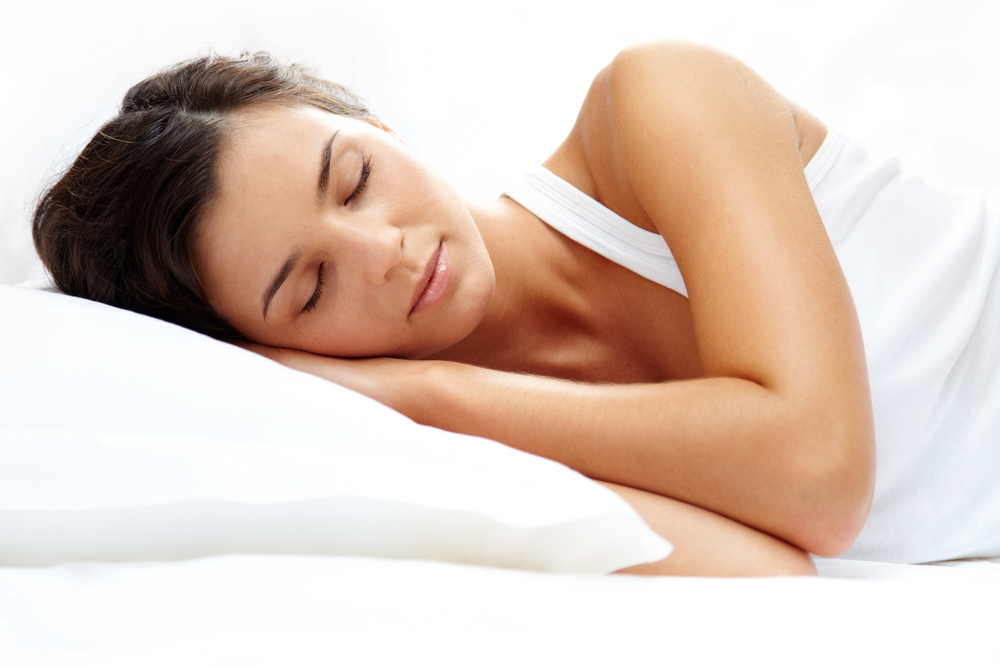 Look, we all probably struggle with getting our full 8 hours of sleep each night but it's so important to get a good nights rest so the quality of your runs improve over time. So that means turning off the tube and cutting back on foods and drinks with caffeine or sugars before bed. Nutrition also plays a major role in the quality of your runs so be sure to get on a nutrition plan that fits your dietary needs and what works for you and/or your family.
Tip: With teaching and having off in the summers it's always hard to get back into my school year sleep cycle so I use and swear by ZzzQuil. Consider using this non-habit forming sleep aid to help you get a good nights rest. Before you know it you'll be going to bed earlier and feeling rested for your run day.
These are the things that I've found that work for me considering running is not something I find enjoyment in the way others do. However, it is possible to make it fun and not feel like a chore. There's so many other resources and blogs out there that discuss running and how to get into it as a beginner or starting up again after time off.
My hope is that you find this beginners guide helpful and I would love to hear your tips to running and works for you!